BLOOMINGTON — Ever see something you can't explain? Feel like you're not alone in an empty house? 
Across Central Illinois, paranormal investigators look into these types of occurrences, researching events or phenomena that are beyond the scope of normal scientific understanding. Interest always increases around Halloween, they say. 
"Times have changed because when I first got into this business 25 years ago, people would call and tell me that they think their house was haunted and wanted me to stop by," said Troy Taylor, author of "Haunted Decatur" and more than 120 other books about ghosts, hauntings, history, crime and the unexplained. 
"But now, there are so many television shows dedicated to this and people only want to be on television. But this is the time of year when things really pick up, for sure."
Taylor, formerly of Decatur and now living in Jacksonville, said he never gets tired of hearing the stories of the paranormal and continues to be fascinated by what is sometimes out there.
"For me, I am a lot more interested in the history of a location than the history of the people that lived there," he said. "If I have five different people from five different families who don't know each other, telling me the exact same story or the exact same experience and they don't know each other and have never compared notes or anything, that's a lot better than any kind of gadget I could ever pick up."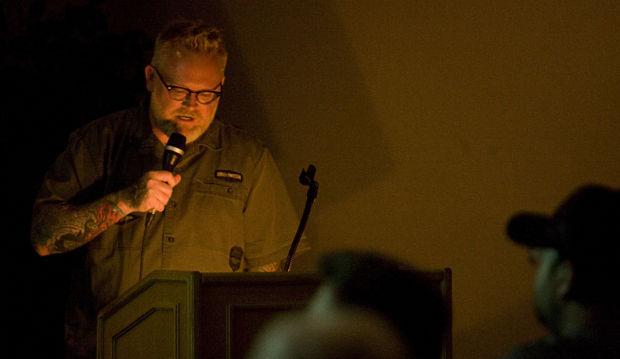 Paranormal experts often point to the Lincoln Theater and Avon Theater in Decatur as among the region's haunted spots. Others include Illinois Soldier's and Sailor's Children's Home in Bloomington, Milner Library at Illinois State University, and Evergreen Memorial Cemetery in Bloomington.
Many also point to the former Mid-City Hotel at 312 N. Main St. in Bloomington as being a favorite ghost-hunting site. The building was built in 1903 and was a hotel until 1966. Investigator Deborah Carr Senger has told stories about meeting a spirit named Louis.
The property is now being turned into condominiums. Paranormal investigator Janine Maere of Bloomington said it's likely that more stories will come out once the housing is completed and people are living there. 
Maere who runs the Bloomington Normal Paranormal website, which represents a group of free paranormal investigators who aim to help people understand unusual things that they experience. 
"Places that are known for having a lot of paranormal activity are almost always places that have elicited a lot of emotions in the past," Maere said. "Theaters, hotels, bars, convention halls, hospitals, and places like that are great spots. It has to do with energy, especially high energy."
Maere said she has sensed something was different about the world she lives in since she was a child.
"I always felt like I had different experiences, than other people did," she said. "There was just … something … It's always hard to explain."
She agreed that Halloween often ramps up interest in the paranormal activity, which she said is based on energy and changes in energy.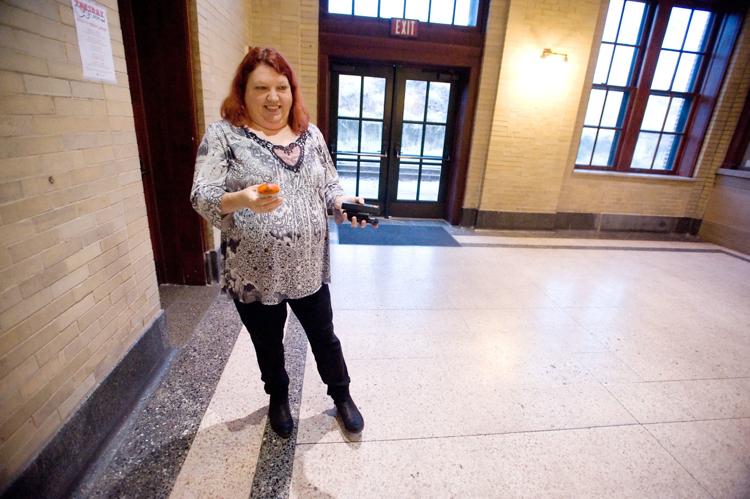 "At this time of the year, there is just more energy in relation to paranormal activities," she said, "so, people just tend to talk about their experiences at this time of the year."
In Coles County, Becky Castillo and her team, the Illinois Metaphysical and Paranormal Society, have been investigating ghosts and spirits for about 12 years. She estimated that she had covered 80 to 100 cases in that time. 
Most of those cases turned out to be misunderstood fears of an old structure — creaky floors, breezy homes, dust. Those outcomes aren't disappointing, she said.
"Our main goal is to give them peace and make them feel better," she said. 
Sometimes, the forces at work come not from the spiritual world, but the physical one. She recalled one instance of an elderly man who was terrified by signs of a ghost in his home, such as a Bible being set on fire. The team eventually concluded that one of the man's children was behind the disturbances. 
But there have also been cases where the phenomenon can't be explained, said Castillo, of Charleston. Documentation is key; the team is packed with a slew of equipment geared toward capturing evidence. They have a ghost box, which is a radio that runs through stations rapidly in hopes a spirit will use it to communicate; an EMF reader, which gauges electrical activity in the area; a recorder; a camera; and in some cases a dousing rod, the kind once used to find water.
Castillo said her own experiences with ghosts began when she was a child. In her grandparents' home, she and other children encountered an old ghostly figure named Ed. She said adults never saw the figure, but he appeared to the children and would even play with them, rolling a ball back and forth. 
"It was just another grandparent," she said.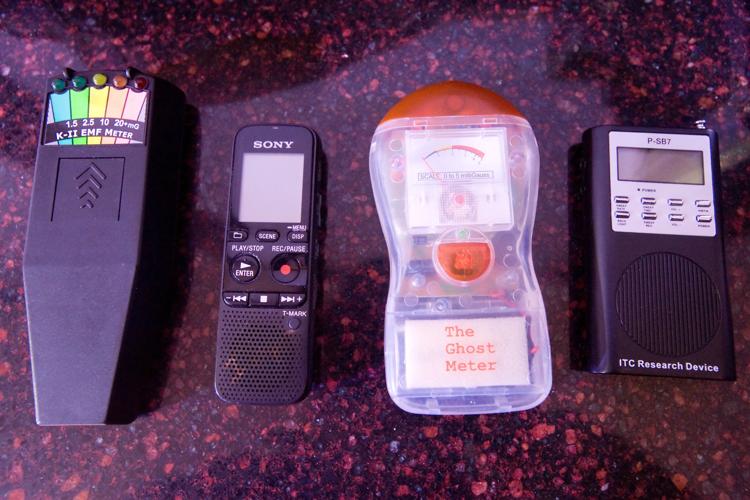 Nancy Clayton, who runs the Paranormal Research Society of Central Illinois Facebook group, says that like others, she was drawn into the paranormal world as a kid.
"My first experience was when I was 10 years old," she said. "If you have the ability to experience the paranormal, it draws you in. It's like you have no choice because it is fascinating. When you get validation of experiencing the paranormal, it gets in your blood and you can't wait until your next experience."
Dawn Nowlin, owner of Houdini's Spirits in LeRoy, is always on the lookout for paranormal activity and said she often sees and hears the unexplainable at the bar she owns in downtown LeRoy.
"One of our bartenders heard running down the hall in the upstairs apartment," she said. "She was all alone cleaning and opening. I came in a bit later and she said, 'Please tell me you have the upstairs rented out.' I said 'Nope.'"
Even more, "Our chairs will slowly go down on their own, especially if someone is using curse words," she said.
The bar is named after the famous magician Harry Houdini, who spent a great deal of time trying to debunk psychics and mediums. Houdini promised his wife that if he were able to communicate after death, he would send a secret code. That code never came, but Nowlin, who said she is a medium, still has an appreciation for Houdini anyway.
"We all need a little bit of magic in our lives," she said. "There's something special here."
Jarad Jarmon of the JG-TC contributed to this story.
"Paranormal, Ghosts, Hauntings" – Google News