If you're going no further than the sofa – and even if you are – here are two dozen tips from the tons of telly worth watching between Friday and Sunday. . .
Pick of the weekend
Dancing with the Stars, 6.30pm Sunday, RTÉ One
It's getting into squeaky bum territory as this year's contestants are now down to the final six: Ryan Andrews, Lottie Ryan, Father Ray Kelly, Mary Kennedy, Aidan Fogarty and Gráinne Gallanagh.
Hosted, as usual, by Jennifer Zamparelli and Nicky Byrne, it's team dances this week on Dancing with the Stars, with one of the six stars facing elimination.
New or Returning Shows
Eric Burdon: Rock 'n' Roll – Animal, 9.30pm Friday, BBC Four
Born in 1941, Eric Burdon was – along with his band The Animals – one of the most important standard bearers of the British Invasion of America, right after The Beatles and ahead of The Rolling Stones, The Who and The Kinks.
Their 1964 interpretation of House of the Rising Sun was a global hit and inspired Bob Dylan (who recorded an acoustic version on his first album) to go electric and hit the stage backed by a rock band.
And here it is:
Catchpoint for Sport Relief, 8.30pm Saturday, BBC One
Paddy McGuinness  presents the family-friendly game show which combines physical fun with general knowledge.
The fun kicks off with two episodes for Sport Relief, featuring some very special celebrity guests who will catch balls and answer questions in an effort to win big for charity.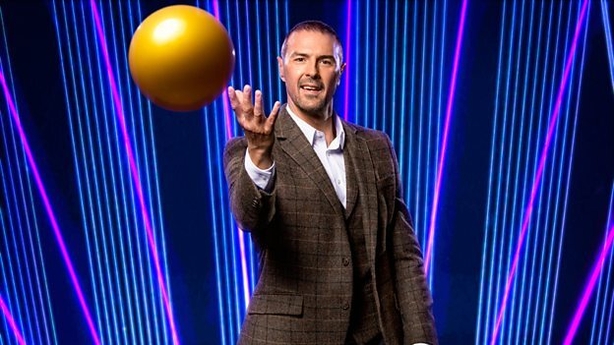 Fleadh Cheol, 8.30pm Friday, RTÉ One
The best of Irish traditional music from Fleadh Cheoil na hÉireann 2019. John Creedon and Muireann Nic Amhlaoibh return to the helm for Drogheda's second and final year hosting the event.
With music from Oisín Mac Diarmada and friends, Francis Gaffney and John Carty, Sibéal Ní Chasaide and the O'Gorman family.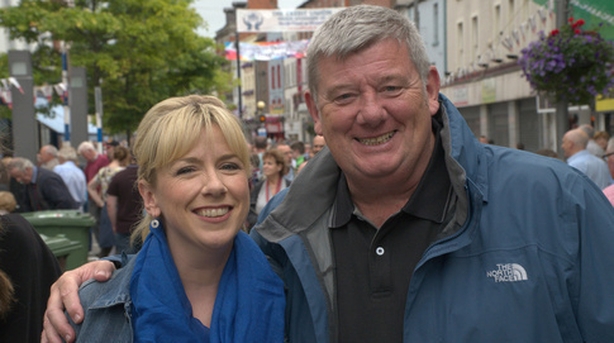 An Fhidil Bheo – Ceol an Northern Fiddler, 9.30pm Sunday, TG4
Fiddle players discuss the legendary 1979 book, The Northern Fiddler, a unique compilation of music, photos, illustrations and interviews of Donegal and Tyrone musicians.
Featuring performances and discussion from Maurice Bradley, Ellie Nic Fhionnlaigh, Dónal McCague and Mairéad Ní Mhaonaigh.
New to Download
Godzilla: King of the Monsters, from Friday, Sky Cinema Premiere & NOW TV
It's kaiju chaos as the mighty nuclear supersized lizard Godzilla returns, and this time he has some monster company.
The Cryptozoological agency Monarch watch on as Godzilla collides with Mothra (a giant moth), Rodan (an irradiated Pteranadon) and his ultimate nemesis, King Ghidora (a three-headed dragon-like monstrosity).
Formula 1: Drive to Survive: Season 2, from Friday, Netflix
Formula 1 drivers, managers and team owners live life in the fast lane – both on and off the track. The series now returns for a new season where 'everything is different'.
Unstoppable, from Friday, Netflix
In Mexico City, three spoiled young girls meet a dangerous woman who leads them on a risky journey, where they grow and learn about themselves.
Queen Sono, from Friday, Netflix
A hard-partying African female spy uses her lethal skills to keep the continent safe from terror while she contends with continual post-traumatic stress and an inconvenient sex addition by self-medicating with drugs and alcohol.
Restaurants on the Edge, from Friday, Netflix
A team of experts turns failing waterfront restaurants into destinations connected to their community, and worthy of their jaw-dropping locations.
All The Bright Places, from Friday, Netflix
Based on the internationally bestselling novel by Jennifer Niven, All The Bright Places tells the story of Violet Markey (Elle Fanning) and Theodore Finch (Justice Smith), who meet and change each other's lives.
This drama promises a refreshing and human take on the experience of mental illness, its impact on relationships, as well as the beauty and lasting impact of young love.
Ending this Weekend
Frankie Boyle's Tour of Scotland, 10.00pm Friday, BBC Two
Frankie embarks on his last journey of the series, travelling from Oban to his home town of Glasgow.
As he is contractually obliged to have a theme for each journey, on this leg he is looking at creativity and how it applies to the ways in which Scotland thinks of itself.
Travelling through the stunning glens of the Highlands, Frankie visits the home of one of the world's most critically acclaimed comic book writers, Grant Morrison.
Snowfall, 10.30pm Saturday, BBC Two
In the aftermath of the shooting, season two of this 1980s-set drama about the first crack epidemic in Los Angeles comes to a head as Franklin wants everyone in the family to lay low.
They don't know how much he is hiding or the pressure he is under, but Melody suspects the truth.
QI, 9.00pm Saturday, BBC Two
Here's a final selection of the best moments from the Q series of QI, hosted by Sandi Toksvig, with Alan Davies and their guests.
My Family and the Galapagos, 8.00pm Sunday, Channel 4
Marine biologist Monty Halls and his family embark on a dangerous mission in search of an undiscovered species.
Meanwhile, daughters Isla and Molly get a glimpse of what the future might hold, and Tam braves a perilous rock face to help save the Floreana mockingbird from the brink of extinction.
Top Gear, 8.00pm Sunday, BBC Two
Paddy, Freddie and Chris find out which is the fastest of the emergency services: Fire, police or ambulance.
Chris celebrates legendary rally driver Colin McRae, while Paddy tests the new BMW M8, and Tom Allen is the studio guest.
This should get you in the mood, especially if you're a James Bond fan:
Win the Wilderness: Alaska, 9.00pm Sunday, BBC Two
In the final episode, the two remaining couples fly to Ose Mountain one last time.
In just 48 hours, Duane and Rena will name which of them should take over their home, and want to give the couples a night by themselves so they can experience what life could be like for them there.
Angela's Ashes, 9.30pm Saturday, TG4
This March every Monday and Saturday night, viewers will be treated to the best of Irish films on TG4.
Starting this Saturday with Angela's Ashes, based on the Pulitzer Prize-winning memoir by Frank McCourt, which follows the experiences of young Frankie and his family as they try against all odds to escape the poverty endemic in the slums of pre-war Limerick.
Don't Miss
Doctor Who, 6.50pm Sunday, BBC One
In the epic and emotional season finale, the Cybermen are on the march. As the last remaining humans are ruthlessly hunted down, Graham, Ryan and Yaz face a terrifying fight to survive.
Civilisations fall and new ones rise up. Lies are exposed, truths are revealed and attles are fought.
And for the Doctor – trapped and alone – nothing will ever be the same again.
Weekend movies
The War of the Roses, 11.50pm Friday, RTÉ One
Michael Douglas, Kathleen Turner and Danny DeVito – who also directed – star in this black-ish comedy about a feuding couple.
Neither of them is prepared to give up their luxurious house, turning their separation into a spiteful cycle of one-upmanship and humiliation.
Nightcrawler, 10.30pm Friday, RTÉ 2
Jake Gyllenhaal is outstanding here as a cynical petty crook is inspired when he sees a freelance camera crew, and decides to go into business filming crime scenes and accidents, then selling the footage to news broadcasters.
His determination to stay ahead of the competition leads him down a dark path as his methods become increasingly ruthless – and reckless.
The Big Sick, 11.05pm Friday, BBC Two
Kumail Nanjiani stars as a struggling stand-up comedian proves a hit with a student heckler, but their affair ends just before a mystery illness puts the object of his affections in a coma.
Finding himself absorbed with Emily's care and bonding with her sparring parents, Kumail also has to struggle with his own Muslim relatives and their expectations.
Central Intelligence, 9.00pm Saturday, Channel 4
Dwayne Johnson and Kevin Hart are brilliant together in this hugely enjoyable comedy action-adventure as former school buddies who team up to thwart a terrorist plot.
Humiliated at high school for being overweight and nerdy, Bob Stone (Johnson) has subsequently transformed himself into a muscle-bound hunk and now works for the CIA.
Meanwhile, his childhood friend and protector Calvin Joyner (Hart) became a forensic accountant – and Bob seeks his help once again.
Manchester By the Sea, 11.15pm Sunday, BBC Two
This superb drama features an Oscar-winning Casey Affleck, along with Michelle Williams and Kyle Chandler.
An irritable loner is forced to return to the coastal town where he grew up following the sudden death of his brother.
He is appointed guardian of his teenage nephew, and as he struggles to cope with his newfound responsibilities, he also finds himself confronted with a past tragedy.
Box Set Binge
Westworld, Sky Box Sets and NOW TV
Loosely based on a 1970s movie written by Michael Crichton (the author of Jurassic Park), Westworld is set in a Wild West-themed amusement park populated by hyper-realistic androids known as hosts.
But things get extremely uncomfortable for the humans visiting or working in the park when the hosts start to break out of their pre-set routines, with deadly results.
With season three on the way, it's an ideal time to either refresh your memory or get into a very impressive show with a great cast that includes Anthony Hopkins, Thandie Newton and Evan Rachel Wood.
Click here for full TV listings
"Cryptozoology" – Google News