When Alec Featherstone, co-owner of Freaks and Geeks LLC, applied for the Small Business Administration's Paycheck Protection Program, his hope was that a loan would help his shop weather the pandemic.
But after the initial round of funding became available in early April, he said that because his banking provider, DATCU, was not part of the loan network, he could not apply. After the second round of funding was approved on April 24 and some providers began accepting new applications, he was able to apply with a new lender.
Since then, his application via PayPal has been denied, Featherstone said. The reason cited, he said: "Not enough information" was provided.
"No business should run thinking that they need money from the government; but no business is able to properly run their operations right now," Featherstone said about the pandemic's financial toll. "So, to say that it would have solved all of our problems to receive any amount of loan money would have been a lie — we are just trying to skirt by at the bare minimum right now."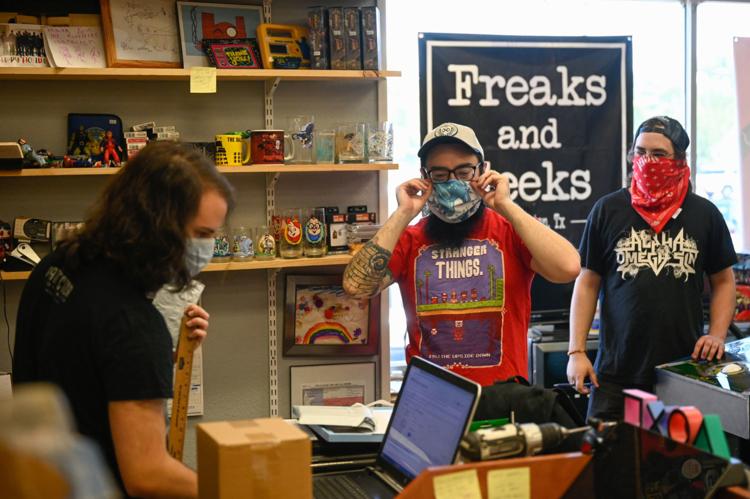 The Paycheck Protection Program's forgivable loans — designed for small businesses to keep their employees on staff and paid — have been the difference between staying open or closing shop. But with the program depleted once already, a surge in applicants has strained the second wave of funding and the rollout of relief for some of Denton's business owners.
In the weeks after the first COVID-19 cases were confirmed, more than 30 million Americans and upward of 40,000 Denton County residents have filed for unemployment. Since then, resources for businesses have been scarce. After the initial PPP funding was depleted after two weeks, lawmakers approved an additional $310 billion, for a total of nearly $660 billion in aid since April 4.
Meanwhile, banking providers have been inundated with a higher volume of loan requests for the program, which led to many delays.
Marty Rivers, president of American National Bank & Trust in Denton, said that many small-business owners have accounts with larger banking providers. As the number of applicants increases for PPP loans, some are getting lost in the system.
"What is happening is that the small businesses who bank at the 'too big to fail' banks are getting lost in their systems and they have no local banker to help them," Rivers said. "Those small businesses, in turn, are reaching out to the community banks for help. [ANBT] has been able to help a few non-customers with the understanding that they will [change providers]."
He said most banks are prioritizing their existing customers over applicants who do not have an account. In addition, he said most banks are not accepting PPP loans from non-customers at this time, citing an increased demand.
Some banking providers, including credit unions like DATCU, are not eligible to provide economic relief for PPP.
Jessica Rogers, director of economic development for the city of Denton, said a limited number of local banks are accepting PPP loan applications from non-customers. Rogers said businesses that haven't been able to access a bank can call their office for assistance at 940-349-7776. Other companies, such as Square and QuickBooks, are accepting PPP applications, also.
But not every business eligible for funding for the PPP program is a small business or mom-and-pop shop.
Best Western Premier Crown Chase Inn & Suites has rehired two employees in response to receiving funds from their loan, said Monica Glenn, vice president of sales for the Denton hotel. However, hotel occupancy remains "extremely low," she said, noting an overall revenue loss of nearly 70% for April, compared to the same month in 2019.
"We are optimistic that May will be better," Glenn said. "Although we know that revenues could still be at least 50-60% lower than in 2019. We are doing everything to keep our staff and guests safe so that they feel confident when staying."
For small-business owners, the SBA's loan program has offered a glimpse of "normalcy," while the status quo continues to change.
Armadillo Ale Works hopes to rehire about a dozen employees, said Bobby Mullins, owner of the craft brewery and taproom, after the recent approval and disbursement from their PPP loan. However, Cryptozoology, a coffee shop that operated in a portion of the taproom, has permanently closed after Armadillo did not renew its leasing agreement.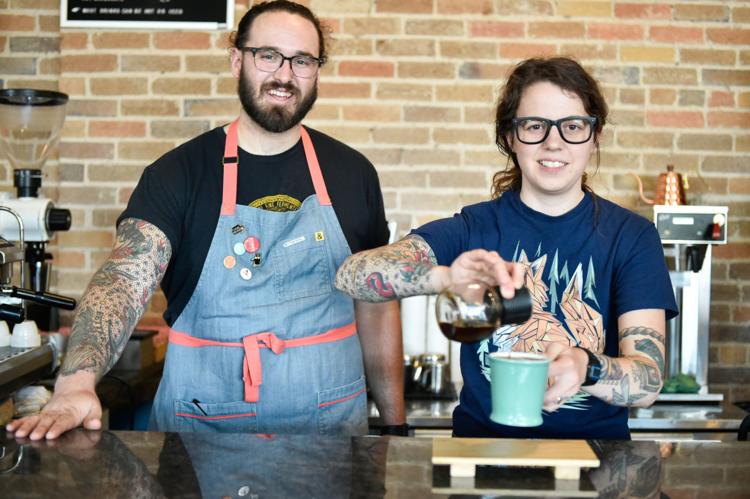 Ben Lytle, who co-owned Cryptozoology with his wife, Haley, said they had hoped their leasing contract would be renewed, but said the cards were not in their favor. The Lytles' decision to permanently close after nearly two years was twofold: not wanting to rebuild from the ground up and wanting to spend time with their family.
"It's funny, when thinking about our brand being about cryptids and mythological creatures that are here for a moment and then they're gone — it feels that's what Crypto was and what its legacy will be," Ben Lytle said. "I feel proud about [the coffee shop]."
At Freaks and Geeks, the vintage video game and comics shop has cut its hours to four days per week, from noon to 7 p.m. Friday through Monday. Featherstone said his business is facing hard dates if things do not improve. Rent has been paid through the month, and while he is hoping to reopen, he said he is a gambler and right now, he is not betting on it.
Featherstone said he and co-owner Joey Ramirez have not been paid in over a month so that their four employees could still receive a paycheck. But with their cash reserves running on fumes, changes are looming.
"The only two extension scenarios I would do, from my hard date on June 1, would be an extension to continue and finish up packing and moving, or an extension to make sure my guys have enough time to find something else," Featherstone said. "We'll be here as long as we can, but ultimately I have to think about my personal finances, my personal credit and [my family]."
"Cryptozoology" – Google News