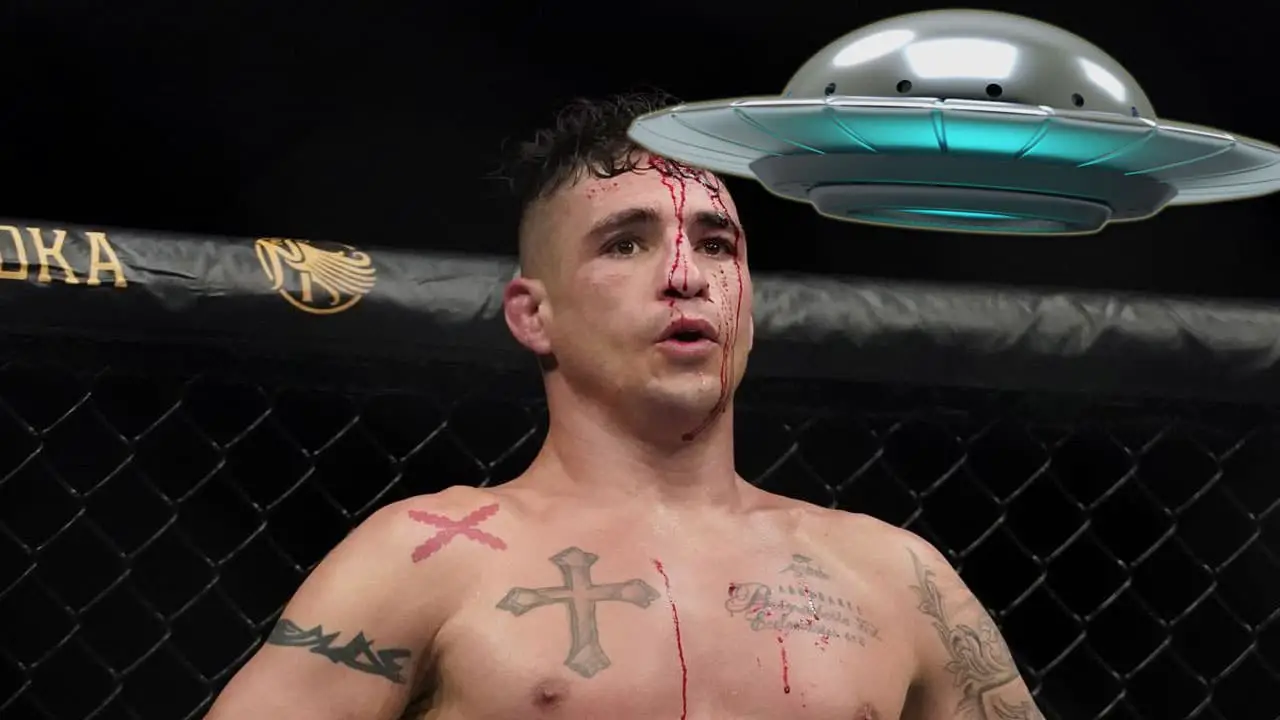 UFC fighter Diego Sanchez claims a UFO visited him on November 11 2020. Yes, you did read that right. The New Mexico resident says a UFO flew over his house and believes it was watching him. Sanchez got his daughter to witness the bizarre moment too.
New Mexico is known among conspiracy theorists as a hotbed for UFO sightings. On Twitter, the welterweight wrote that he was doing energy work on his patio as a UFO flew right above him. Sanchez added that he called his daughter, who eventually witnessed the UFO hover hundreds of feet away.
I was doing energy work on my patio as a ufo flew right up on me I called for my daughter quick quick she watched this thing Hoover only hundreds of feet away Albuquerque is a trip sightings are regular here. But this shit was contact tonight it was obvious it was watching me

— Diego Sanchez UFC (@DiegoSanchezUFC) November 12, 2020
While trip sightings are regular in Albuquerque, Sanchez said that the one they saw was watching him.
The MMA career record of Sanchez stands at 30-13 and holds a victory over Nick Diaz. Also, he's in the UFC Hall of Fame for his fight with Clay Guida, regarded as one of the best contests of 2009. His last fight against Jake Matthews was a loss in September at Fight Island. After holding a 17-0 career record, Sanchez has had 19 fights since 2009 but never won more than two in a row.
Now in the twilight parts of his career at 38, he is connecting with aliens in his downtime. No schedule of return to the octagon yet for Sanchez. Conor McGregor has openly showed an interest in fighting Sanchez this year, though.
Don't forget to follow us on Facebook for the latest UFO news, videos & photos.