A 'perfect storm' for the paranormal: touring America's most haunted town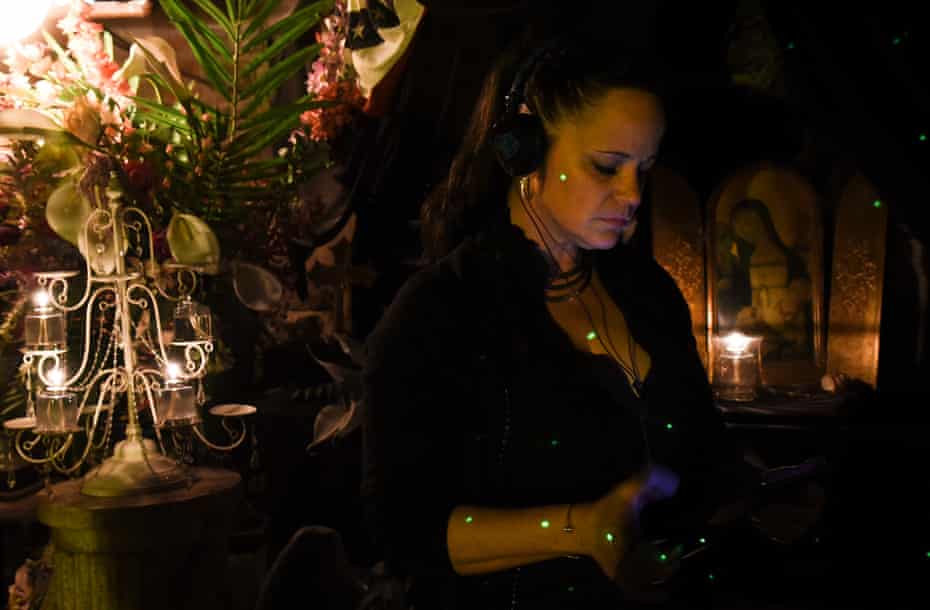 Thousands of people died at Gettysburg – and they're still here, ghost buffs say. A thriving cottage industry offers visitors the creeps
Stroll Gettysburg's darkened streets on any autumn evening and you'll see guides in period costume leading packs of uneasy tourists from one macabre site to the next, lanterns held aloft. Approximately 10,000 lives were lost here, and 30,000 more people wounded, in the three-day 1863 battle to which the Pennsylvania town lends its name. Depending on who you ask, not all those casualties have left.
Considered one of the most haunted places in the country, if not the world, Gettysburg has nurtured an appropriately robust ghost-tour industry. According to Destination Gettysburg, a tourism bureau, there are 10 ghost-tour and paranormal investigation companies operating in the town, which boasts a population of 7,700. For many visitors, the sober project of commemorating the dead by day at the Gettysburg national military park is followed by a lighthearted, if more viscerally frightening, escape at night.
"The park rangers won't answer any questions about ghosts, which is fine with me. We'll handle the ghosts," said Mark Nesbitt, founder of the Ghosts of Gettysburg Candelight Walking Tours. "Folklore's history, too."
There wouldn't be ghost tours in Gettysburg if not for Nesbitt, who calls the town a "perfect storm" for the paranormal, fulfilling many of the popularly held conditions for a haunting. Violent deaths? Check. Unconsecrated burials? Check. Unfinished business? Check, check, check. Previously a ranger and historian for the National Park Service in Gettysburg, as well as the longtime varsity soccer coach at Gettysburg high school, Nesbitt published Ghosts of Gettysburg: Spirits, Apparitions, and Haunted Places of the Battlefield in 1991. He released the eighth book in the series this July.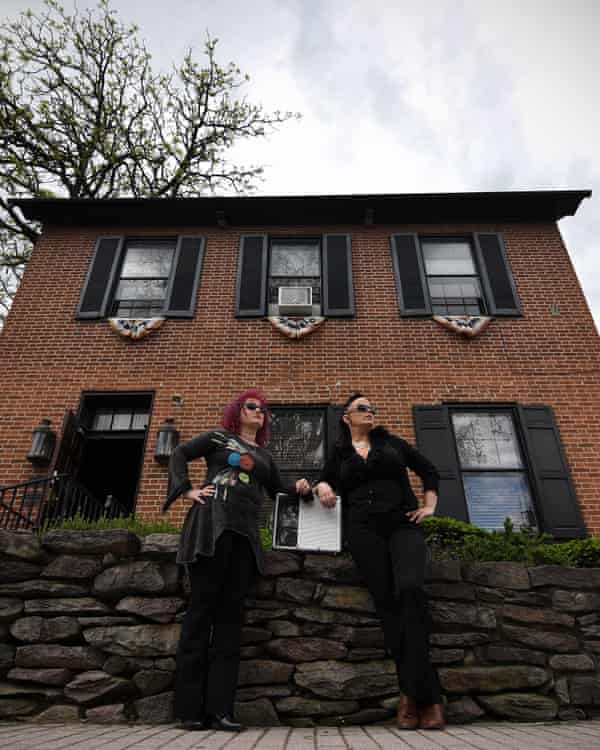 In 1993, before paranormal investigation was a staple of American tourism and cable TV, a Gettysburg borough council member approached Nesbitt about developing a walking tour based on the stories collected in his book. Within several years, Nesbitt's business evolved from a card table in the town square to a proper headquarters at 271 Baltimore Street, where it remains today. The house, appropriately, is said to be haunted.
Gettyburg's downtown is lined with charming, historic red-brick buildings, many decorated with American flag bunting. On a recent Saturday night, the air smelled like fire and sounded like crickets, not to mention the live cover of the Allman Brothers' Midnight Rider drifting out of a nearby bar. Couples and families dined on a bustling patio beside the south wall of the Farnsworth House Inn, flecked with white paint to highlight more than 100 bullet holes from the battle. On the opposite side of the restaurant, a pair of ghost-tour guides – a black vest and cap for him, mourning attire for her – leaned against a porch with the unmistakable body language that accompanies good gossip.
At dusk, I turned on to Baltimore Street and nearly collided with a young woman in 19th-century dress, loitering on the corner like a wayward apparition. Kelly (she asked that I not use her real name, to avoid upsetting her boss) is an 18-year-old civil war buff who leads four Gettysburg ghost tours a week – she'd love to do more, but she lives 90 minutes outside of town and the late-night commute can be exhausting. "This is my life," she said. "It is my absolute dream job."
And for the record, no, her outfit isn't entirely period accurate. "I am wearing yoga pants," she explained with a laugh, kicking one leg up to reveal the blank synthetic fabric hidden beneath her hoop skirt.
Kelly is a firm believer in ghosts. Around Gettysburg, she's heard footsteps, felt cold spots, seen shadows she couldn't explain. There are some places she won't go. That includes the National Soldiers' Orphanage Homestead, founded in 1866. Headmistress Rosa Carmichael brutally abused the children, starving them, beating them, and even confining them for days in a pit in the basement as punishment. "Something very dark resides in that pit," Kelly said. "I just refuse to go in there. I don't want to even invite that kind of negativity."
Come midnight, that pit is where I'd be.
But at 8pm, I was waiting outside Ghosts of Gettysburg with several dozen other spook enthusiasts, marked by orange stickers on our jackets and T-shirts. Tour guide Ann looked the historical part in a full-length skirt and a long-sleeved blouse, her gray hair swept up in a bun. A burning candle dripped wax in her lantern. A veteran of Gettysburg paranormal tours since 1995, Ann asked the group how many of us believed in ghosts. Slightly less than half of those assembled raised their hands. When she asked who didn't believe, even fewer volunteered.
She encouraged her charges for the night to take photographs, telling us to expect to see orbs – visual artifacts of reflected light often claimed to be evidence of paranormal activity – "curly, smoky ectoplasm" and the odd shadowy figure. In her experience, the ghosts that inhabit Gettysburg, many of them, in theory, young men, "really like women" and she warned her female guests that they might feel someone tuck their hair behind an ear, or gently touch their shoulder. A four-year-old riding on his dad's shoulders took this in, solemnly.
We stopped in front of an art gallery exclusively devoted to portraits of Abraham Lincoln, rendered in varying degrees of abstraction. A likeness of the 16th president in a Fauvist fervor of orange, red and blue peered out on to the sidewalk. Ann wanted to know: did we smell anything? No one did. Sometimes, people detect the "sweet aroma of pipe tobacco", believed to be associated with the specter of a Union officer seen walking through closed doors and up the staircase in this home, where his niece resided. He's been affectionately dubbed "Uncle Joe". A little further down Baltimore Street, a historic home once known as Twin Sycamores is now Mr G's, a popular ice cream shop. Back when this building too was an art gallery, the daughter of the then owner reported making direct eye contact with a "battle-weary" Confederate soldier, butternut uniform, rifle and all.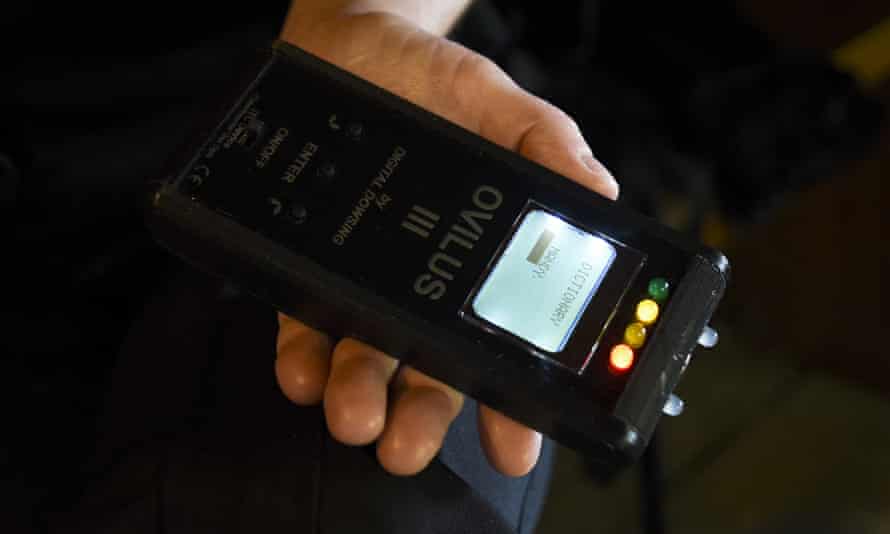 At 9, the Carlisle Street tour was next to depart from the Ghosts of Gettysburg headquarters. Nick narrated the events of July 1863 in a North Carolina twang, from beneath a wide-brimmed black hat. He directed us to sit on the steps of the Gettysburg United Methodist church, a field hospital at the time of the battle. (Both Nick and Ann repeatedly used the phrase "at the time of the battle", like they were verbally applying an augmented-reality filter to the present-day town.) Soldiers' amputated limbs, too many to contain, would routinely be thrown out the windows behind us.
Nick marched the group north, pausing beside a creek. Union troops hid here to evade capture during the town's brief Confederate occupation, only for a rainstorm on 4 July to flood its banks. The bodies of drowned soldiers were later recovered, and their scratches and even toothmarks spotted under a nearby bridge – evidence of desperate, futile attempts to avoid being dragged away to their deaths by the current. That's why some locals won't stand on storm drains, Nick said. "How would you feel if some fingers came up through the grate and started grabbing?" he asked.
Our arrival at the campus of Gettysburg College coincided with what appeared to be a sorority initiation. The evening's ghost tally held firm at zero, notwithstanding sightings of a butterfly in a pink mini-dress, two escaped prison inmates, and a pair of devils chaperoned by a nun.
Nick instructed a teenage boy on the tour to look down for the long walk to Glatfelter Hall, as the bell in its tower ominously chimed 10 o'clock. There resides the "Lady in White", a female student who lost her sweetheart to war – or, depending on who you ask, whose sweetheart failed to follow through on his part of their suicide pact – and leaped to her death from the bell tower. She's said to lure male students foolhardy enough to meet her gaze to the same fatal end. As Nick recounted this legend, we passed another ghost-tour group on the path across the green, eyeing us curiously, as if to confirm that we, too, belonged among the living.
The "Lookout" (sometimes called the "Lone Sentinel"), a phantom soldier with a lantern and rifle, is sometimes seen gazing north from the cupola atop the college's Pennsylvania Hall. This stately Greek revival building – once a dormitory, now offices, and during the battle, an impromptu hospital – is the scene of Mark Nesbitt's personal favorite Gettysburg ghost story. One night, in the 1980s, two college administrators left together after working late. The elevator delivered them not to the first floor, but to the basement. There, the doors opened on to a grisly, civil war-era scene: bleeding patients, harried orderlies, a surgeon preparing to saw off a man's arm. When the elevator finally delivered them to the lobby, they ran to the security guard for help. But when he surveyed the basement, it was pristine and quiet, exactly as it should be.
Once, during a book signing here at Gettysburg College, Nesbitt was approached by a couple who professed they knew one of the people who shared this bizarre hospital experience. But to his surprise, the name they mentioned was not that of either of the witnesses Nesbitt knew of – it would seem that this happened more than once.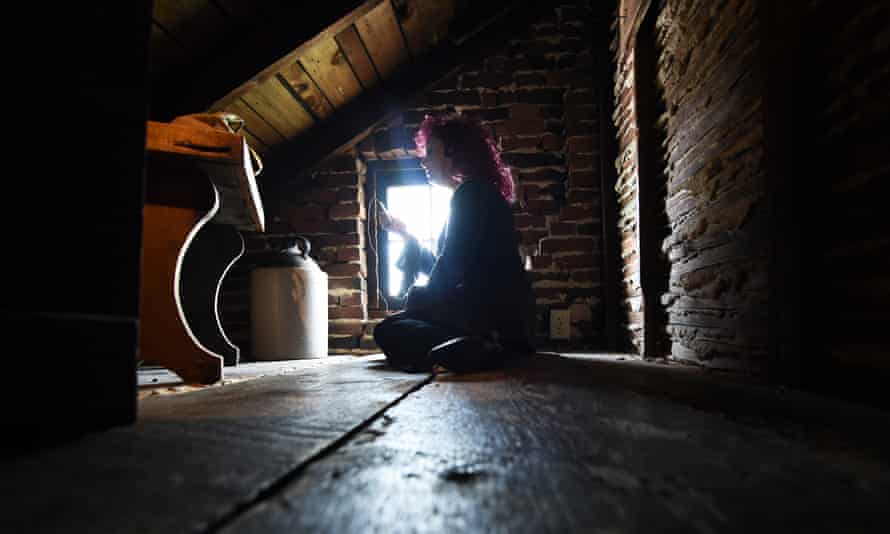 I took an Uber from the campus to my third and final tour of the night. The driver was a lifelong resident of Gettysburg. I asked if he thinks his hometown is haunted. "Well, if there is such a thing, Gettysburg would certainly be the place," he said. "Unfortunately, I haven't experienced anything." That's not for lack of trying.
"I've been on the battlefield at times of night when you're not allowed out there," he told me. Long-established local lore holds that camera equipment and other electronics have a mysterious tendency to malfunction near Devil's Den, a boulder-strewn ridge near Little Round Top that became the site of particularly devastating casualties on the second day of the battle. It's widely cited as one of the most haunted locations in Gettysburg. Years ago, on one of those after-hours jaunts, he'd taken only a few pictures by Devil's Den before his camera inexplicably shut down.
"I can't necessarily attribute that to anything, but …" He trailed off. He never got that roll of film developed, by the way.
My last stop was what the Ghostly Images of Gettysburg website bills, compellingly, as the "ultimate ghostly late-night adventure", a combination tour that enters two of the town's most haunted places: the Jennie Wade House and the National Soldiers' Orphanage Homestead. Tour guide Bill had a white beard and a deep, gravelly voice. He walked with a cane, which didn't hinder him from navigating the tight, uncomfortable spaces that ghosts seem to favor. Unlike Nesbitt's guides, his black cap and hoodie made no nods to the past; the lantern he carried was battery powered.
Before embarking for the Jennie Wade House, Bill handed a boy in the group a K-II meter, a handheld device that detects electromagnetic fields and has become a staple of paranormal investigators. (Throughout the evening, it wouldn't do much of anything, besides flash its lights irritably when in close proximity to manmade electronics.) Standing guard in front of the home was a life-sized bronze statue of its petite namesake, holding a loaf of bread and a pitcher of water, backlit by the amber exterior-corridor lights and green exit signs of the 1863 Inn of Gettysburg right next door. Once everyone had filed inside, Bill locked the door behind us.
There are three things you should know about the Jennie Wade House. First: it wasn't her house, but her sister's. Second: evidence suggests that the woman born Mary Virginia Wade went by "Ginnie", not "Jennie", but history has remembered her otherwise. Third: she was the only civilian in a town of 2,400 residents to die in the battle – right here, kneading bread dough for Union troops in this kitchen, struck by a stray bullet that penetrated not one but two doors. Some say her voice still echoes through these halls.
We shuffled in darkness past beds and clocks and other authentic, time-of-the-battle furniture, and past a cabinet displaying a segment of kitchen floorboard stained by drops of Jennie's blood. Upstairs, we took flash photos in mirrors; we compared the size of our feet with a pair of teeny shoes. In the cellar, Bill tried unsuccessfully to summon the spirit of Jennie's father, confined to an insane asylum at the time of her death, with a locket containing his daughter's picture as bait. Fortunately, an unexpected effigy of Jennie's corpse – concealed under a quilt, except for one exposed gray hand – was creepy enough without supernatural intervention.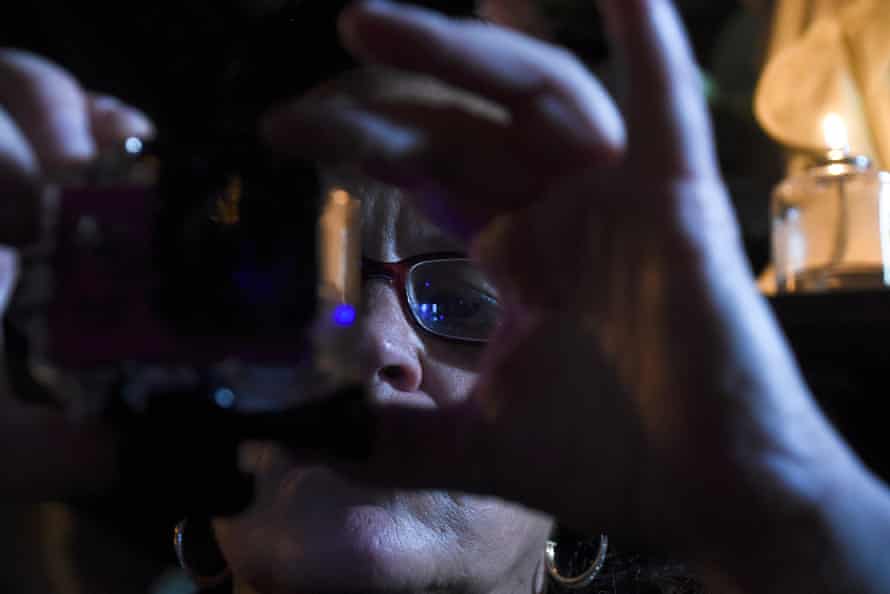 Then it was back across Baltimore Street, under a disorientingly large, disorientingly orange full moon, to begin the second half of the tour. At the Homestead Orphanage, the sadistic matron's torture chamber was partly visible from the main floor above. A boy mannequin, dust coating his red shirt and blue overalls, stared unhappily upwards at visitors. People had tossed coins and the occasional dollar bill around him, like American history's saddest mall fountain.
The door that leads to Rosa Carmichael's notorious "dungeon" is adorned with an autographed photo of the stars of the reality TV show Ghost Adventures, by whom the orphanage was afforded the lofty honor of being crowned one of the "Top 10 Freakiest Places in the USA". Downstairs, child-sized shackles still hung from the walls. A Phillies baseball, a penguin, a Raggedy Andy, and teddy bears in shades of brown, gray and pink gathered dust on a table in the back. According to Bill, toys like these are left in the basement for weeks at a time, so that the ghost children might play with them. After that, they're sold in a gift shop to tempt tourists with morbid tastes. It is a deeply unsettling place.
At Bill's encouragement, in the darkest, mustiest, farthest reaches of the basement, the boy with the K-II meter climbed right into the pit. After him followed a man with thick sideburns, the only other person besides me on the tour alone.
Then it was my turn. I stuck my head into the cramped, hushed space. The floor was dirt. The walls were stone. I snapped a photo, but it came out pitch black. Bill said that an electronic voice phenomenon once recorded here seemingly captured a girl's voice saying, "I'm sorry." But I heard nothing, outside of my own rapid breathing. I decided not to crawl all the way inside the pit. I guess I don't want to invite that kind of negativity, either.
I didn't have a paranormal experience that night, though I did learn a lot about Gettysburg's rich, painful history. Maybe the trauma buried here is of a such massive scale that it's more difficult to accept that so many lives, so many so young, were lost forever than that they might persist in some form, however discomforting that form may be. Shadows in the corner of one's eye and chills down one's spine, attributed to something beyond human understanding, can be a kind of memorial.
The next morning, I visited the battlefield. It was sunny and unseasonably warm. I parked near Devil's Den and went for a walk, passing several joggers and a full tour bus. A family of boys scrambled giddily around the boulders. About 20 feet from my car, I automatically unlocked it, then dropped the keys into my coat pocket. I reached for the driver's side handle and was startled by the buzz of the doors relocking. I hadn't touched my keys.
Of course, the odds are overwhelmingly in favor of a sensible, real-world explanation: Maybe I jostled the lock button without realizing it, or maybe I'm simply misremembering this sequence of events. But in the moment, it didn't feel like that. It didn't feel scary, either – it felt like a playful prank, pulled by the jerk little brother I never had. I smiled, unlocked the doors, and drove away as quickly as possible.
"Paranormal, Ghosts, Hauntings" – Google News