Dig around a little, and you'll turn up some pretty bizarre board games. While the 1960s through '80s saw a plethora of such games produced, more recent games may crack up future generations looking for a laugh at our present. Pretty much any real-life activity you can do in a fraction of the time, from popping a zit to frying bacon, someone has turned into a slower, more competitive, multiplayer game over which you can fight with friends and family.
Here, in no particular order, are the coolest — well now that's not the right word, is it? — weirdest games we found combing the interwebs.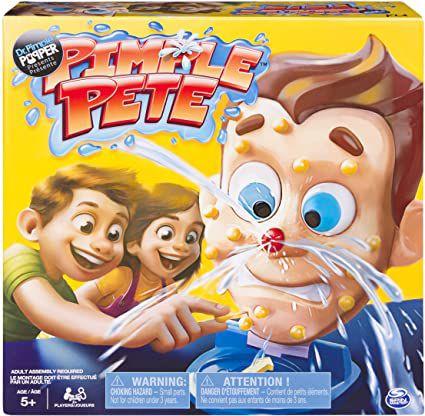 Pimple Pete
There exists a dermatologist by the name of Dr. Sandra Lee whose YouTube videos of blackhead extractions started going viral. Her channel now has over 6 million subscribers. And her nickname is Dr. Pimple Popper. She's been on Jimmy Kimmel, and she now has a board game called Pimple Pete, made by Spin Master. The objective is to gently extract pimples without popping the Mega Zit, which is filled with water, which could get on the offending player, which is marginally better than a face full of pimple puss.
Mr. Bacon's Big Adventure
"As you move your bacon character along the path through Meatland you'll have to navigate your way through areas like the Mustard Marsh, the Wiener Wasteland and the Sausage Sea," according to manufacturer Flat River Group.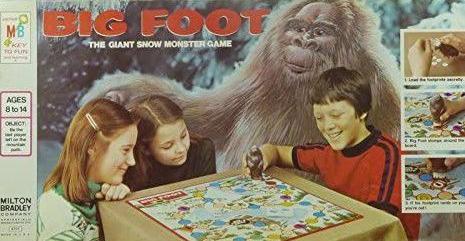 Big Foot
Bigfoot is not a favorite creature of the most suggestible cryptozoologists in your Facebook feed; it's also a board game from Milton Bradley. "It is much better than most roll-and-move games since there is actually some strategy (but not a lot) to it and it has a unique mechanic," said a reviewer for geekyhobbies.com.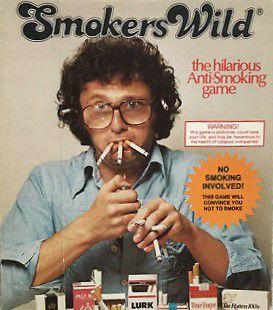 Smokers Wild
This 1978 game is billed as an anti-smoking one that will make smokers want to quit. According to boardgamegeek.com, "Each player picks a profession likely to benefit from the smoking of others (doctor, undertaker, etc.) and then starts moving around the board. If a player lands on an advertising space, there's a chance that he or she will begin smoking." In the shorter way to play the game, it ends when the first player dies; in the longer, it's when all the other players die.
Town Dump
Another winner from Milton Bradley, this game involves using toy bulldozers to push garbage in a dump. If you're bored and wondering what you might have done for fun if the coronavirus had struck in 1977, when this game came out, now you know.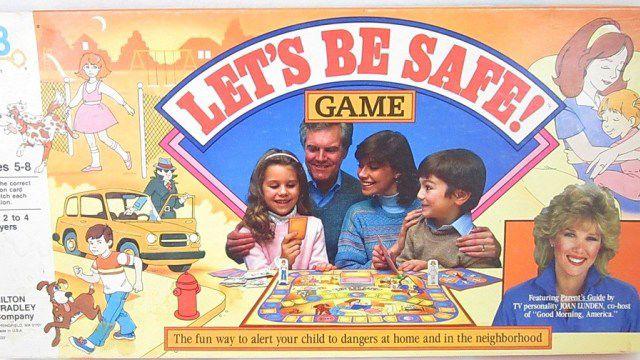 Let's Be Safe
The 1970s were not alone, however; the 1980s gave us Let's Be Safe, endorsed by none other than Joan Lunden of "Good Morning America" fame. Targeted at ages 5 to 8, it is, according to its box, "The fun way to alert your child to dangers at home and in the neighborhood."
Duran Duran: Into the Arena
This board game inspired by the hit-making quintet that gave us "Rio" and "Hungry Like the Wolf" dropped in 1985, not long before the new romantic group jumped the shark.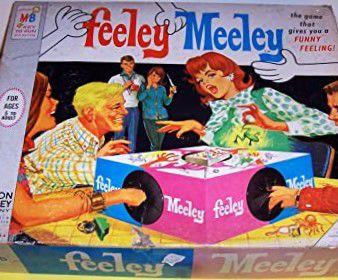 Feeley Meeley
If you're looking for a game in which you stick your hand in a hole and feel around for unseen objects, Feeley Meeley is the game for you. Also a good game if you like waking nightmares and reading Stephen King for laughs.
Group Loop
Here's a quarantine game-changer for anyone who thinks Twister doesn't violate your space quite enough. "Players have to perform various actions without falling, while intertwined in a long stretchy cord," according to the description at boardgamegeek.com, Group Loop involves trying to strangle one another. Kids whose parents walked them around malls and amusement parks on those bungie leashes will have an unfair advantage.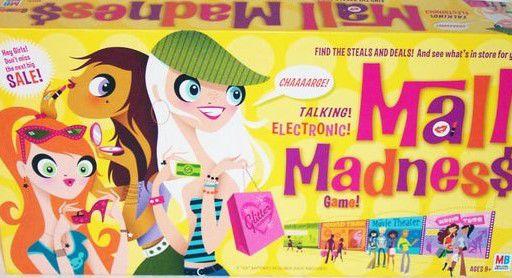 Mall Madness
I don't know what's weirder: the fact that this game exists at all, or that it was updated as recently as 2004. That's according to its Wikipedia page, the existence of which is also in contention for weirdest things about this game, in which players can visit such mall stores as Chip's Computers, Scratchy's Records or Frump's Fashion Boutique, I.M. Coughin Drug Store.
"Cryptozoology" – Google News