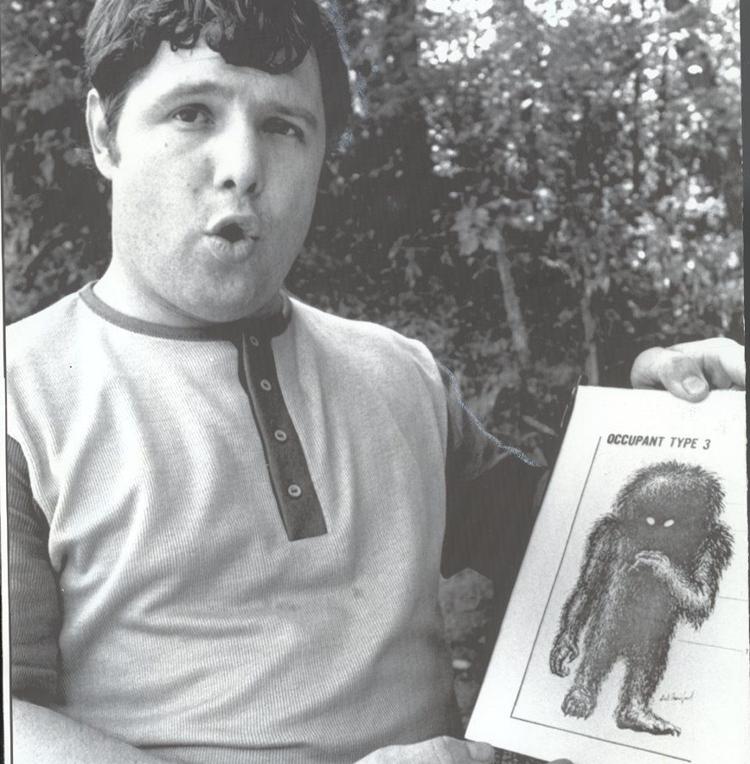 Momo
Momo, short for Missouri monster, was reportedly seen near Louisiana, Mo., in the 1970s. He was supposedly extremely violent, smelled awful, and had a large, pumpkin-shaped head, a furry body and hair covering its orange eyes. One man said a creature chased him off his porch. A teenage girl reported it outside her home. Another told police it "picked up the back end of his small, foreign car" and then ran off, according to one newspaper report. The police chief led a team of researchers through the area but came up with nothing.
The monster inspired a song by Bill Whyte ("Some said it was a monster, some said it was a bear, but most of us could tell by that horrible smell that Momo had just been there") and a spinning black octopus ride at Six Flags, replaced more than 20 years ago.
The book "Weird Missouri" by James Strait reports other anonymous sightings near Festus, Fort Leonard Wood and St. Louis Water Department facilities.
Ozark Howler
The Ozark Howler, according to "Weird Missouri," is an "overgrown wildcat," who is nocturnal and stealthy. Many have not seen him but heard its scream. It's typically described as the size of a bear with a thick body, stocky legs, black, shaggy hair, and it sometimes has horns, said Turner. Some anthropologists think it might be a large cat that's been misidentified, and some cryptozoologists think it's related to the dark dogs of death found in British folklore, he says. The Missouri Department of Conservation gets reports every year of people spotting black panthers, but there is no such species, they say. What people are likely seeing is a darker bobcat or a typical black house cat, says spokesman Lucas Bond. "Everyone swears up and down that they see them, but there's no such thing as a black panther."
"Cryptozoology" – Google News