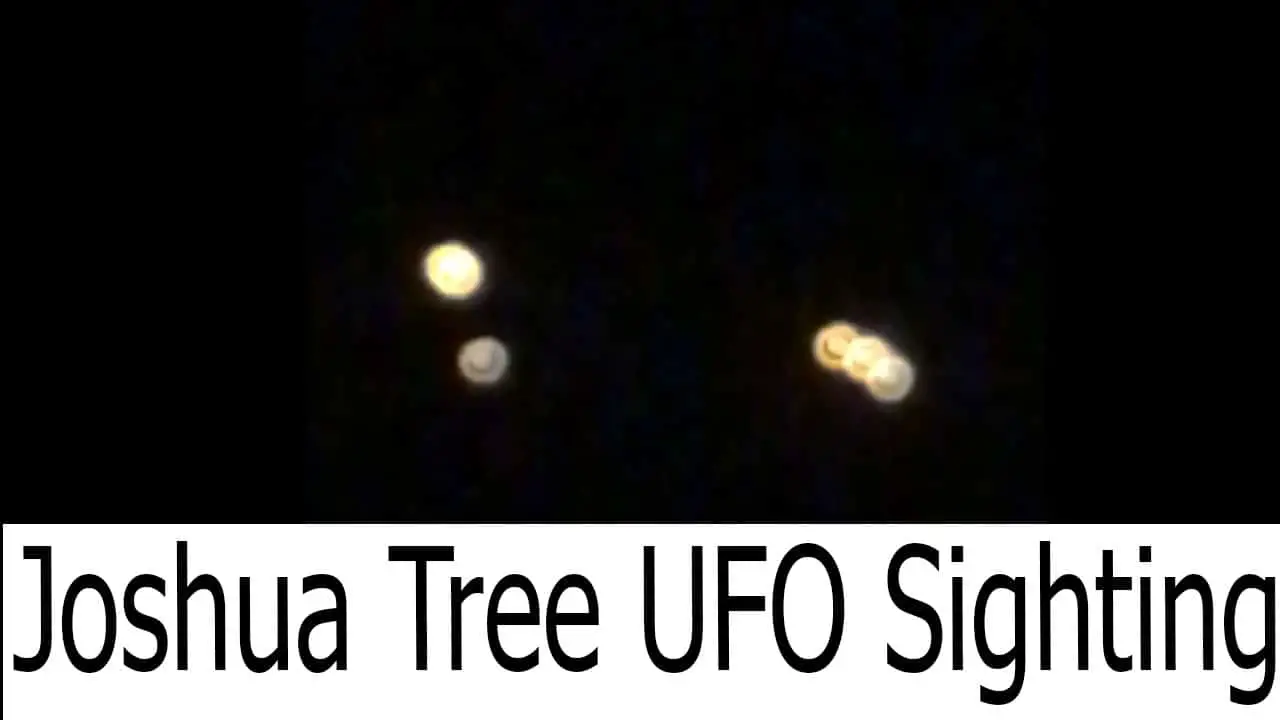 This UFO sighting was published on MUFON's website today. It shows strange bright lights that were hovering in the sky above Joshua Tree in California on 20th October 2020. Also some strange noise was recorded on video!
Witness report: Several hours of lights appearing, multiplying disappearing. These three all come from one 12 minute long video. We were camping in the desert and it was a dark night with a crescent moon. We had just sat down to our dinner at our picnic table, when these lights appeared out in the desert.
Media File 1. We see lights multiply, disappear. We are talking to nearby campers at Belle Campground. They said that they had never seen anything like it. This video is the last in sequence of these three.
Media File 2. Earliest appearance from the same 12 minute long video. 7:22 pm time stamp. You hear the loud buzzing noises on audio. Never heard this before or since on my phone.
Media file 3. Another appearance that happened before #1: showing them appear and disappear.
We were at this spot about one year ago, under the Hunter's Moon, and looked for lights, but saw nothing unusual.
Dr. Greer had been doing CE5 in Joshua Tree, for several nights previous to our arrival on 10-20-2020. We camped here for several more nights and saw nothing unusual.
Actress Roma Downey posted a video of the lights that night on her Twitter, so she saw them too.
Don't forget to install our Android App for the latest UFO news & videos!

Link: play.google.com/store/apps/details?id=com.latestufosightings.app