The first stop in making the documentary was the Klaes farmhouse in nearby Hinsdale. Not knowing what to expect, Annas admits he was a bit freaked out on the way, as were his colleagues.
"I'm a professional filmmaker, I'm not a professional ghost person. When we went to Hinsdale, it was my first time going to a place that is haunted," Annas said.
When they arrived to the dilapidated farmhouse, Annas said, "It was like a scene out of a horror film. There was a groundskeeper outside and he said, 'Are you going in the house? I would never go in the house … I think if you go into the house something will follow you home.' Then he disappeared. We were super freaked out," he laughed.
There were other moments as well, including the first visit to the Knickerbocker Hotel, which is no longer a working hotel. Annas recalled walking in the empty building and feeling like "there were 100 people there. It was the most unique feeling I had at one of the places we filmed."
Or the scene in the film where creepy voices come out from a "Spirit Box" during a session with psychics.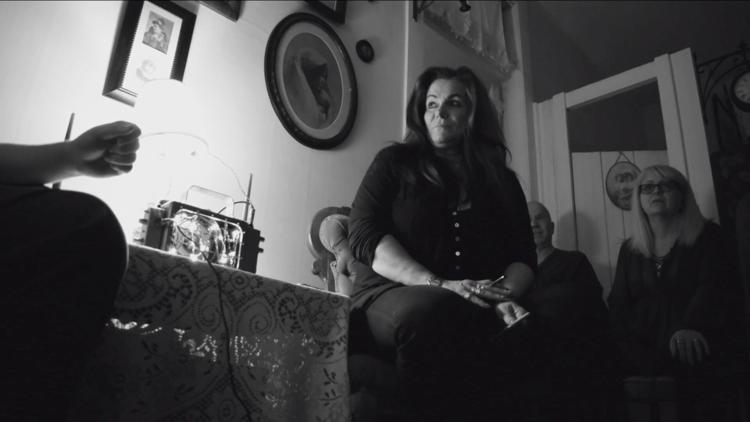 Annas purposely added a question mark to the film's title because the supernatural is a strong topic of debate and he didn't want to make a judgment as to whether ghosts exists. Even after moments Annas and the crew experienced, Annas doesn't have a clear answer to his question.
"Paranormal, Ghosts, Hauntings" – Google News