McDONOUGH — Most who have visited the Dickson House in McDonough know of its history as one of the oldest and most beautiful homes in Henry County.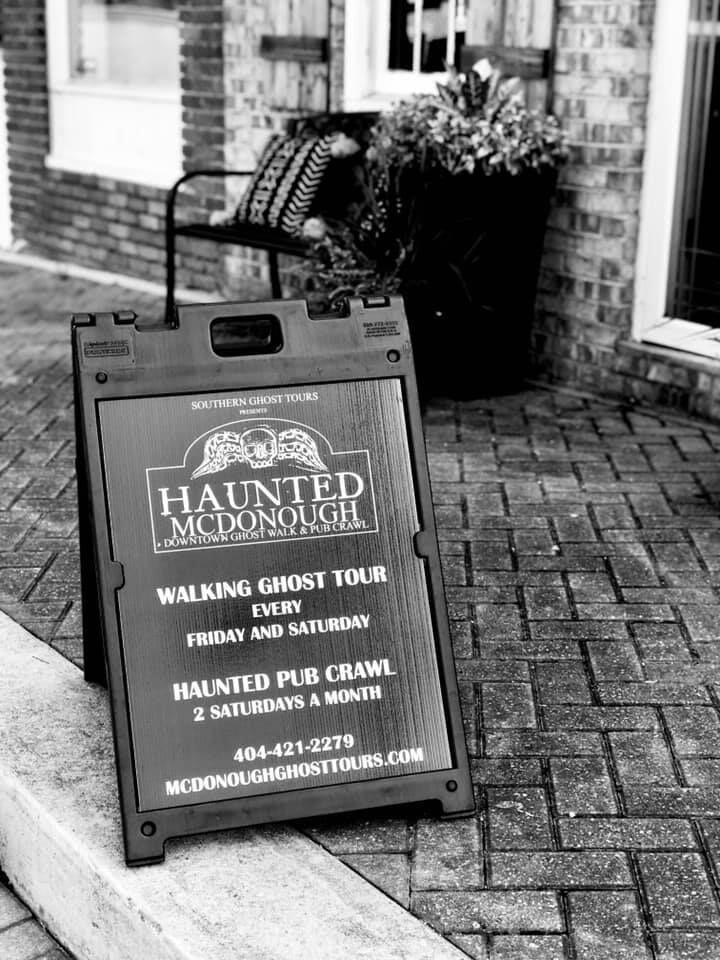 Some who have taken advantage of a paranormal tour that includes the house located on Jonesboro Road — just minutes away from the McDonough square — can retell the stories of several tragedies that occurred at the home during its first few years of existence. The home, built by James Buchanan Dickson, who served as mayor of McDonough in the late 19th century, is one of 13 stops made by Southern Ghost Tours, which hosts the haunted walking tour, haunted pub crawl and a private tour in the downtown area.
Other stops include visits to the Welcome Center, the Globe Hotel, the Courthouse, the Polk Museum, planters walk, Clay Plaza, Gritz Cafe, Macon Street Tacos, Auroras Mercantile, Axe Studio, Kirby G, Cigar Bank, Seasons Bistro, Southern Roots Tavern and the square.
With a seasonal change and festive scene filling the downtown square, the Southern Ghost Tour crew offered guests a Christmas tour inspired by the jolly holiday. The Ghost of Christmas tour, which was held on Dec. 16 and 17 this year, is offered as an annual mid-December thrill.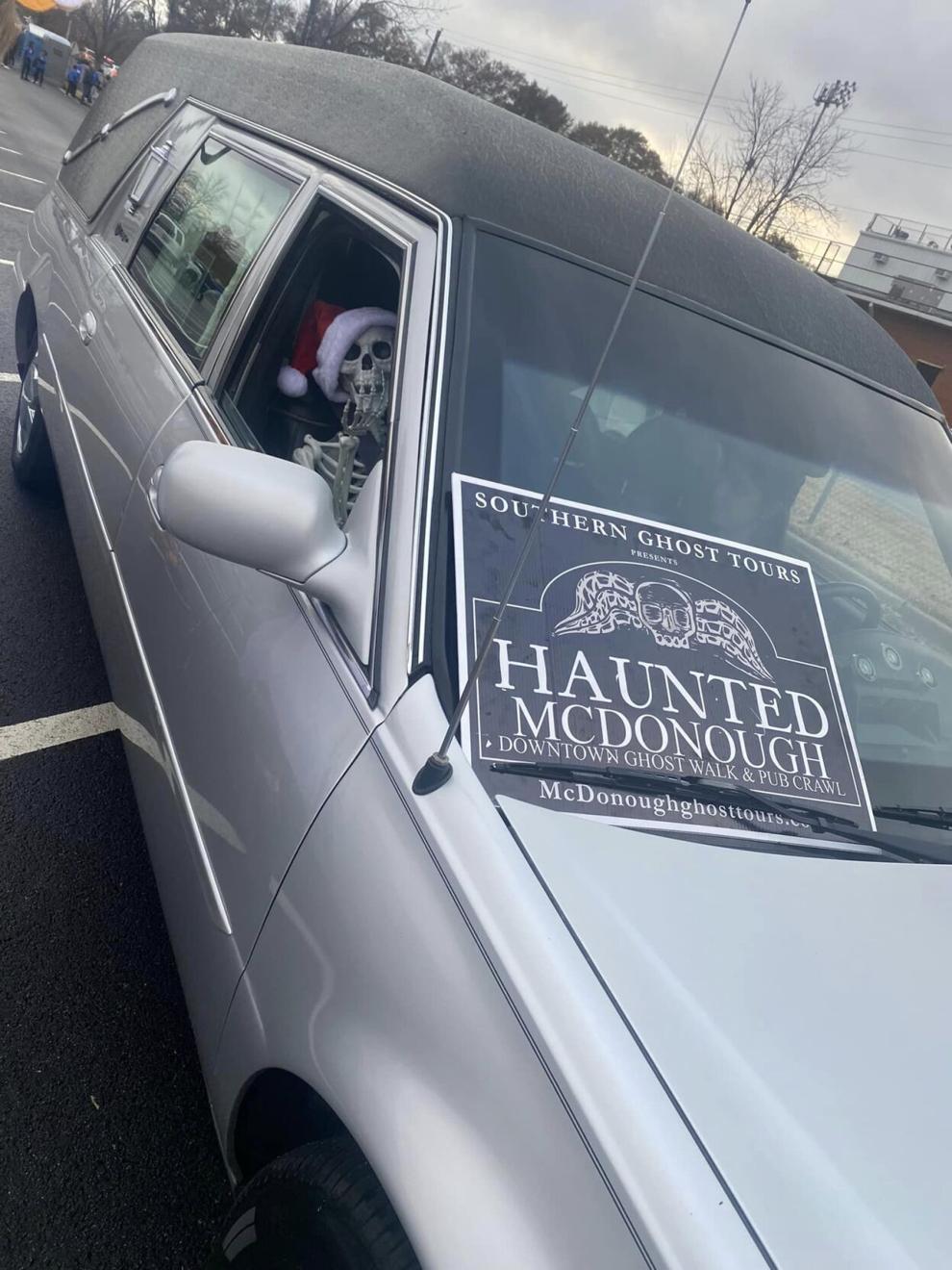 The Ghost of Christmas tour tell the tales of Christmases past for each of the 13 stops on the original haunted walking tour. But what made the tours significantly special was the warm hot chocolate and Christmas treats offered as visitors took in the array of lights in the downtown square — a staple that Tara Nestich, co-owner of Southern Ghost Tours, felt tied the experience into a neat bow.
"There are a few buildings like Clay Plaza and Dickson House that have relatives that are still living in the area," Nestich said Monday. "One thing that they did (in the past) was take in people from off the streets and gave them free hotel for the season. So it was less haunting and more Christmas spirit."
The tour is one that brought in-depth research into the historic buildings on the square.
"It's a lot of research that I actually find fascinating," Nestich said.
"From the courthouse being built in the square and later finding out that people on the West Side used those bricks from the old courthouse to build their homes — it was just an education of the history of the square and how the founding family of McDonough celebrated the holidays," she added.
"We wanted people to go away with interesting facts of things they never knew even if they had been living in the area for some 30 plus years."
"Paranormal, Ghosts, Hauntings" – Google News