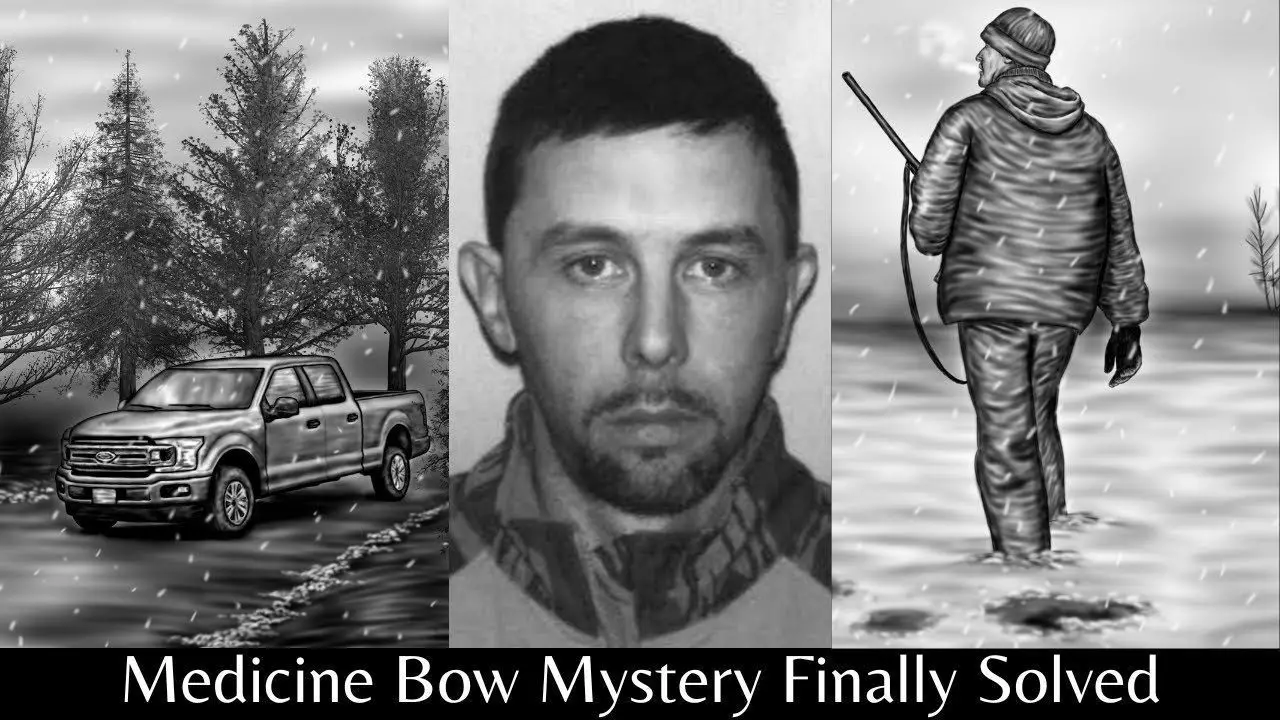 The disappearance and subsequent death of Mark Strittmater in October 2020 remains an enigma, with several theories circulating around the case. Despite an extensive search, only a few details have been pieced together about the hunter's last moments. This article explores the various theories surrounding Strittmater's disappearance, from the possibility of a UFO abduction to the more likely scenario of misadventure due to unfortunate circumstances.
The Disappearance
On October 24, 2020, Mark Strittmater set off on a solo hunting trip in Medicine Bow National Forest, Wyoming. He was an experienced hunter familiar with the area. However, he never returned home, sparking a search that spanned over a year. His white pickup truck was found abandoned, with his medications and hunting gear still inside.
Notable Encounters
Two hikers, Jacob Anderson and Cameron, encountered Mark on the day he went missing. They described him as acting "off" and possibly intoxicated. They declined Mark's offer for a ride, and later that evening, they saw his truck parked where it would eventually be discovered by authorities. A snowstorm began that night, dropping four to six inches of snow and making search efforts more challenging.
The Discovery
On October 16, 2022, a Carbon County Sheriff's deputy responded to a call regarding found property near Sandstone Cabin, approximately five and a half miles from where Mark's vehicle was discovered. A rusty rifle, backpack, clothing, and a boot were found at the scene. Mark's hunting license was discovered inside the backpack, and later, a jawbone and arm bones were found nearby. The coroner positively identified the remains as Mark Strittmater but could not determine the cause of death.
The Theories
UFO Abduction: Mark's girlfriend, Kimberly, mentioned a past sighting of a UFO by Mark while hunting. Additionally, a man named Carl Higdon had reported being abducted by aliens while hunting in Medicine Bow years earlier. Although intriguing, there is no concrete evidence to support the theory of a UFO abduction in Mark's case.
Misadventure: Several factors could have contributed to Mark's unfortunate demise. Firstly, he was likely running on little sleep, as he had driven 300 miles before setting off on his hunting trip. Secondly, witness accounts suggest that Mark may have been under the influence of medications such as diazepam (Valium) and hydroxyzine. Lastly, Mark was unprepared for the sudden snowstorm, lacking winter clothing and essential survival resources.
Conclusion
The mysterious case of Mark Strittmater leaves many questions unanswered, with theories ranging from UFO abduction to misadventure due to a series of unfortunate circumstances. The lack of concrete evidence makes it difficult to determine the true cause of his disappearance and death. Nevertheless, the case serves as a reminder of the importance of preparedness and caution when venturing into the wilderness.
Don't forget to follow us on Instagram for the latest UFO videos & photos.
Read More On This At Latest UFO Sightings, Recent Alien Sightings, UFO Recent Sightings